The First Tee Junior Golf Levels
Young people progress through the First Tee by moving through levels that introduce new and more advanced concepts of golf and life skills. Below is a brief introduction to the levels. Our certification (passing) of each level is the outcome of a fun, learning process that occurs through experience (Understanding, Demonstrating, and Exhibiting) over time and may take significant time to complete. Participation is not a race but an opportunity for building a strong foundation for subsequent levels of the The First Tee program.
PLAYer Levels I & II:
Introduce playing the game of golf with special emphasis on learning golf and the First Tee Code of Conduct, appreciating the rules and etiquette of the game, and the First Tee Nine Core Values.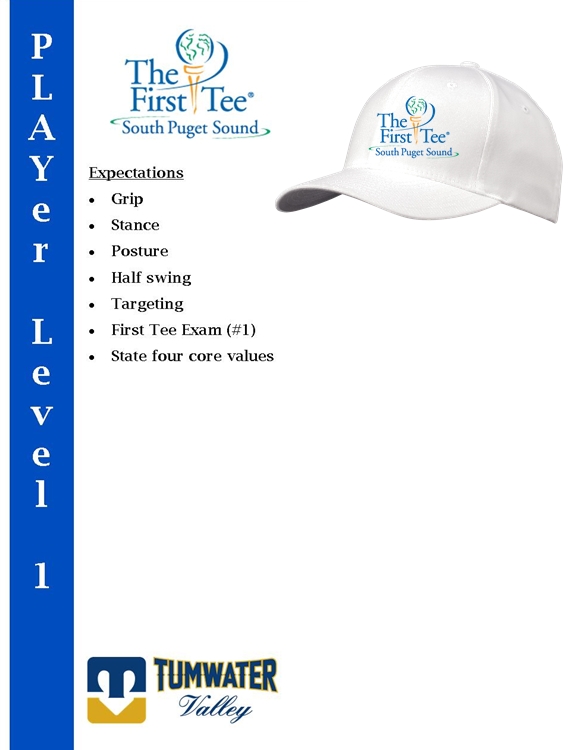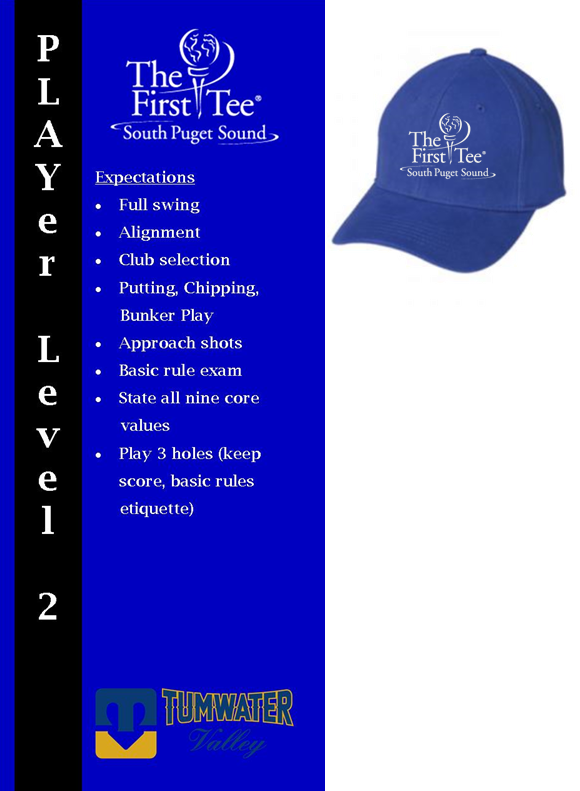 PAR Levels I & II:
Focuses on interpersonal communication and self-management skills.