Welcome to The First Tee of South Puget Sound at Tumwater Valley!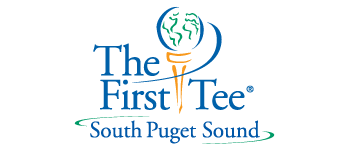 The First Tee's programs are designed around teaching young people the game of golf, as well as helping them understand and ultimately develop the First Tee Nine Core Values:
Honesty
Integrity
Sportsmanship
Respect
Confidence
Responsibility
Perserverance
Courtesy
Judgment
Want to see the First Tee Program in action? Watch the inspirational video here!
First Tee coaches Gregg Patterson (right) and Ben Talbot (left) with First Tee participant, Rieley Iverson.